Comedy night raises over £3,500 for Eaves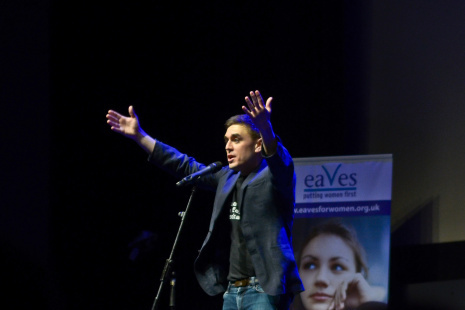 Neil Robertson
On Monday 14th January 2013 comedian and self-styled 'Bad Boy of Feminism' James Mullinger brought together a superb line up of some of the circuit's best acts in stand-up at the Bloomsbury Theatre, all in support of Eaves.
The evening raised over £3,500 for Eaves' work with vulnerable women.
We would like to thank James, who is now organising the line up for the next Stand Up for Women at the Bloomsbury Theatre on 4th June 2013, for his continued support.
We would also like to thank all the comedians who donated their time and talent: Shappi Khorsandi, Max Olesker, Luisa Omielan, Ed Aczel, Ed Petrie, Mary Bourke, Bridget Christie, Isy Suttie, Kate Smurthwaite, Sara Pascoe, Holly Walsh, Joel Dommett, Max and Ivan, Robin Ince and Rosie Wilby.
Laura Bassett, Eaves' Fundraising Manager says:
"Events like this are so important for Eaves as they not only raise crucial funds but also raise awareness about the issues that we are dealing with every day. We were very pleased that so many people came out on a January Monday evening to support us so generously."
To find out about our next events please visit Eaves events page
We would also like to thank Bloomsbury Theatre, photographers Bronac McNeill and Neil Robertson, and all our guests for their generosity on the night.
Our success stories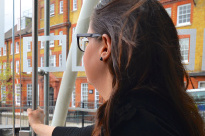 2nd September 2015
Prostitution and survival. Nina had been involved in prostitution from a very young age. She had been finding… read more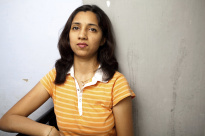 2nd September 2015
Being trafficked into the UK. Noreen was born to a poor family in Pakistan. She went on to work as a domestic… read more