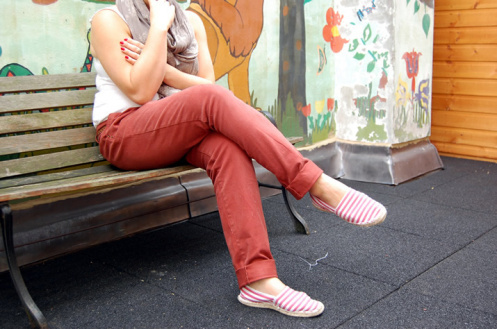 Eaves' mission is to expose and address violence against women and girls in the UK.
Eaves has specialisms in the areas of trafficking, prostitution exiting, and sexual violence. Eaves also offers housing and employment services. Within each area of work Eaves provides frontline support and advocacy as well as undertaking lobbying and campaigning.
Eaves' services are shaped and informed by research to ensure they respond and adapt to the needs of those who come to us for support. Working to eliminate all aspects of violence against women, our Research and Development work has a wide remit covering research, training, education and lobbying… read more
Eaves' services
All our services involve working with women who are victims of violence, or who are at risk of violence.
Accommodation and outreach support for women who have been victims of trafficking aged 16+. This is Eaves' Poppy Project. Poppy provides accommodation and support to women who have been trafficked into England or Wales for any form of exploitation. This could include but is not limited to sexual exploitation, labour exploitation, forced illicit activities and organ harvesting. We also work to improve the safety and well-being of women who have been trafficked… read more
Advice, advocacy and sign-posting for women aged 18+ wishing to exit prostitution. LEA provides advice and assistance to women who are involved in prostitution; including housing advice, welfare benefits and providing access to legal and drug and alcohol services… read more
A peer support scheme for women aged 18+ who have experienced sexual violence… read more
Court and police support for women and girls aged 13+ who have experienced sexual violence who live, work or study in the Lambeth area… read more
A pan London one to one advice and advocacy service that supports women aged 18+ who are homeless or at risk of homelessness, and who have experienced or are at risk of experiencing violence. The project also delivers group workshops around independent living skills, benefits and mental and physical health.
Education, training and employment service
Preparing women aged 18+ (predominantly those in Lambeth) who have been victims of violence so that they can enter or re-enter the workplace.
To make a referral to any of the above services please call Eaves on 020 7735 2062 and ask to be referred to the appropriate team.
End Violence Against Women Campaign
Eaves is a member of the End Violence Against Women Campaign. This is an unprecedented coalition of individuals and organisations who are calling on the Government, public bodies and others to take concerted action to end violence against women. We are activists, survivors, academics and service providers.
The EVAW Campaign's vision is of a society where women and girls can live their lives free from violence and the threat of violence.
Our success stories
30th July 2014
When I was 15 I had to leave home as things were very difficult. I used to sneak into my friends' houses an… read more