Current research
Destitution Domestic Violence Concession – Monitoring Research Report
Today, Eaves and Southall Black Sisters published the findings of a one year monitoring project on the implementation of the Destitution Domestic Violence (DDV) Concession scheme introduced in April 2012. The DDV Concession was introduced to provide financial assistance and support to women who are applying for Indefinite Leave to remain under the Domestic Violence Immigration rule.
The project set out to monitor the implementation of the scheme by different agencies and specifically focused on four key areas:
How the scheme is being implemented when women regularise their immigration status.
How the scheme is being implemented when women try to access financial support and benefits.
What support needs women and the organisations supporting them have when using the scheme.
Finally, informed by the findings of the monitoring, practical recommendations for future policy and practice are provided.
Download the full report here.
Download the Executive Summary here.
The project was funded by Unbound Philanthropy.
Cycles of harm: Problematic alcohol use amongst women involved in prostitution
Eaves have just completed a small study looking at problematic alcohol use amongst women involved in prostitution. The study was funded by Alcohol Research UK and builds on the findings of Breaking down the barriers, which identified problematic drug and/or alcohol use as the most common barrier (obstacle) faced by women exiting prostitution.
The new study explored this barrier with greater depth, focusing specifically on problematic alcohol use. This study aimed to:
Look at why and when women involved in prostitution use alcohol problematically
Explore and compare the ways in which women involved in different aspects of the sex industry use alcohol
Explore the different ways in which women use alcohol and how this relates to their involvement in prostitution and impacts on exiting
Enable practitioners working with women involved in prostitution who have problematic alcohol use to gain a better understanding of the relationship between the two, thereby informing more effective interventions.
The final report can be downloaded here.
The criminalisation of women involved in prostitution
Eaves are undertaking a research project exploring the criminalisation of women involved in prostitution. The project, funded by the LankellyChase Foundation, builds on the findings of Breaking down the barriers, which found that having a criminal record for prostitution-related offences can act as a barrier to exiting.
The research aims to explore in greater depth how women are criminalised for their involvement in prostitution, including:
The ways in which convictions and different outcomes for prostitution-related offences impact on women involved in prostitution;
How a criminal record for prostitution-related offences can act as a barrier (obstacle) to exiting;
How this barrier may be linked to, and interact with, other barriers women may face when exiting;
The enduring impact that a criminal record for prostitution-related offences can have on women, including post-exit.
For further information on the project contact Laura Brown or Lisa Young.
Lambeth Council Research
We have been commissioned by Lambeth Council to conduct a research study to assess the impact of Lambeth's prostitution strategy. As part of this research we are gathering information on men's patterns of paying for sex in the borough.
Beyond Irregularity
Eaves is currently a partner in the "Beyond Irregularity" research that the Institute for Public Policy Research (IPPR) is leading on in collaboration with international partners. The project is focused on three case studies. Each case study will address some of the common misconceptions about irregular migration and trafficking, enhance our understanding of the complex individual motivations to migrate, and help formulate innovative policies that go beyond traditional security responses such as border controls and policing.
Case study one: Victims of trafficking – Nigerians in the UK.
Case study two: Irregular migrants from sub-Saharan Africa in transit in Morocco
Case study three: Returnee irregular migrants in Nigeria and Morocco
Eaves conducted research for case study one and gathered detailed evidence on the methods and routes used by traffickers to transport individuals from Nigeria to the UK. This involved interviewing and providing outreach support to 40 Nigerian victims of trafficking. Eaves also provided analysis and feedback for the briefing paper, the final report (published later this year) and in collaboration with the Nigerian partner, supported the design and delivery for an anti-trafficking campaign in Nigeria.
More details about the research programme including further information about case studies two and three can be found on the IPPR website
IPPR's partners for "Beyond Irregularity"
The Council for the Moroccan Community Abroad (CCME), Development Partners Resource Centre (DPRC), Eaves, Platform for International Cooperation on Undocumented Migrants (PICUM) and Sussex Centre for Migration Research at Sussex University.
The project is funded by the European Commission.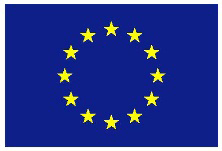 Breaking down the barriers: a study of how women exit prostitution
Eaves and London South Bank University have been working on a joint research project, supported by the Big Lottery Fund, to assess the effectiveness of support services designed to help women who want to leave prostitution.
We did this through conducting over 150 interviews with women involved in, exiting or who had exited from prostitution (both on-street and off-street prostitution), including women trafficked into prostitution, in addition to interviewing professionals who work with women involved in prostitution and conducting community surveys.
The final report will be published at the end of 2013.