Research
Through research, training, education, and lobbying for legislative and societal change, Eaves works to eliminate all aspects of violence against women.
Our research and development (R&D) team maps trends or patterns in women's experiences by carrying out primary and secondary research alongside gathering data from our frontline casework.This is used to lobby, advocate and campaign for policy and legislative change which can help to prevent violence against women, or improve access to safety and justice for women experiencing, or at risk of, violence. It can also help us to identify innovative ways to address violence against women.
Our research and reports have proved influential in shaping policy and sustainability within the sector. The R&D team works in coalition with women's sector partners, providing support and networking opportunities to enable other women's organisations – including smaller ones, or those with the fewest resources – to keep up-to-date with new legislation, best practice and developments in the field.
Recent reports & consultations
Date: June 2015

Date: March 2014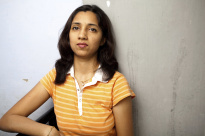 2nd September 2015
In the wake of the passing of their recent Chief Executive, Denise Marshall, Eaves has condemned the onslaugh… read more
Our success stories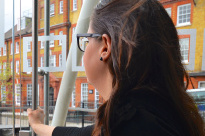 2nd September 2015
Prostitution and survival. Nina had been involved in prostitution from a very young age. She had been finding… read more