Press centre
Friday 13th April 2012
Interviews with service users
Eaves supports women who have experienced violence, including domestic violence, sexual violence, prostitution, trafficking and homelessness.
Our support comes at the point of crisis, which means that women who use our services are very often deeply traumatised by their experiences. Consequently, very few of them are willing to speak with journalists about their experiences.
Please note: due to staffing constraints we are not able to grant interview requests to students or to researchers.
Interviews with staff
Eaves can provide staff comments and interviews for pieces which assist in furthering knowledge or understanding of our work and the issues surrounding violence against women and girls.
Out of hours press enquiries
Eaves does not operate an out-of-hours press service. Journalists are asked not to call the out-of-hours support helpline; this is an emergency line for women in crisis, and comments cannot be obtained this way.
Case studies
25th November 2014
25 November is designated as the UN day for the elimination of violence against women. But what is the signif… read more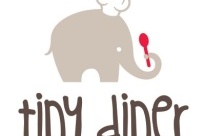 5th November 2014
Who are we? Tiny Diner is a start-up passionate about two things: fresh and organic baby food, and the social… read more