Eaves' Christmas Appeal – a night at Poppy
Imagine Christmas without a safe home…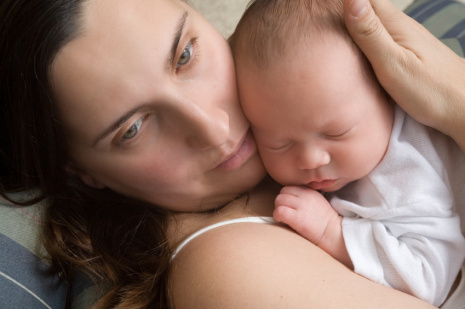 Christmas is a time for families to be together, a time to be warm and comfortable and safe. Imagine if your home was nothing like this.
Women that have been trafficked into the UK for exploitation don't have a home. Their homes are their prisons. Nina was trafficked to London from Romania, locked in a house and forced into prostitution by the man she loved. At Eaves we offer women like Nina support though our Poppy Project.
A gift of just £24 will ensure a woman made vulnerable through trafficking is safe for one more night in a Poppy bed. Please donate today.
With your support we are aiming to fund 1,000 nights of safety for trafficked women at Poppy. During their stay – and for as long as needed – Poppy works with trafficked women to ensure they receive the emotional and practical support they need to begin to move on from their pasts so they can face a brighter future.
Nina, 20 from Romania…
"My name is Nina and I grew up in Romania. When I was a baby both my parents died so I was brought up by uncle's family. It was difficult living with them; I never felt like part of the family and was often abused and left to fend for myself. When I was 18 I met a man called Dan from a nearby town; he understood me and made me feel special. I fell in love with him. I knew his family lived in the UK, so when he invited me to go and live with him after a few months together, I thought it would be a chance to start a new life together. I was really excited to leave my past behind me.
When we arrived in London, Dan changed. He took me to a house and told me I had to work for him as a prostitute. It's hard to explain how that made me feel; he betrayed me in every way possible. I tried to say no but he beat me and raped me and told me he would kill me if I tried to escape. From that day on I was locked in the house and forced to have sex every day with different men, I had no control over what they did to me and often they would not use condoms. I didn't know anyone and had nowhere to go. After a few months I realised I was pregnant. I told Dan but he didn't believe me and wouldn't let me go and see a doctor. When I was five months pregnant he accidentally left the door open and I managed to escape. I was alone on the streets of London. I managed to find someone who helped me and eventually I found out about Eaves' Poppy Project.
The people from Poppy looked after me and said I could live in their house. I was very scared and didn't know who I could trust but the staff and my support worker were so kind to me and made me feel safe. They showed me around the local area and helped me register with a GP. I see my support worker every week and we talk about what help I need and what I want from my future. Poppy has helped me get the healthcare me and my baby need and I now feel like I am moving on.
Eaves' Poppy Project has helped me so much, I now feel hope that I can have a better life for me and my daughter."
Nina and her baby are doing well; she still receives intensive support from Eaves for both herself and her daughter. Nina is currently attending English classes. Her dream is to become a hairdresser and hopes to take a hairdressing course once she improves her English.
Donate Today
Please give the gift of a night, a week or a month in a safe, warm house for women who have experienced terrible abuse at the hands of their traffickers and enable them to recover and build a new life.
- £24 will provide a trafficked woman with a night of Poppy accommodation
- £168 will provide a trafficked woman with a week of Poppy accommodation
- £730 will provide a trafficked woman with a month of Poppy accommodation
Please contact Zoë Durnford at [email protected] for more information about Eaves and how you can donate to projects such as Poppy.
This thermometer is updated regularly but not in real time.
If your donated night(s) isn't shown yet, it will be soon! Thank you.