Eaves mourns the passing of inspirational leader, Denise Marshall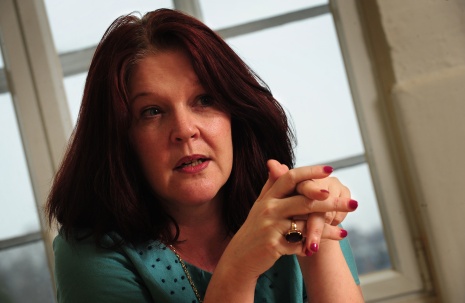 It is with great sadness that Eaves marks the death of Denise Marshall, who had recently stepped down, after being Chief Executive at Eaves since 2000.
Denise had been ill with cancer and was at home with her partner and her son when she died on Friday 21 August, 2015.
All the staff at Eaves send their love to her friends and family at this time.
Eaves staff are proud and grateful to have worked, laughed and fought alongside such an inspiring woman. The fight to end violence against women and girls will continue.
The funeral will be held on Wednesday 2nd September at Golders Green crematorium, all welcome. All enquiries to W Nodes funeral directors Crouch End, 020 8340 2487.
Denise Marshall 1961 – 2015
Denise Marshall speaks at March for the Alternative from Trades Union Congress on Vimeo.
More about Denise
Read Denise's crime thrillers here Southall Black Sisters on Denise Marshall Remembering Denise Marshall – New Philanthropy Capital Feminist campaigner Denise Marshall on being diagnosed with cancer: 'There's so much left to do' – The Guardian The outspoken chief executive of Eaves says that funding cuts are unacceptable for charities that support vulnerable women – Third Sector 'I'm a really big fighter in what I do.' – The F Word
Our success stories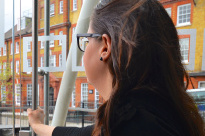 2nd September 2015
Prostitution and survival. Nina had been involved in prostitution from a very young age. She had been finding… read more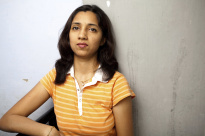 2nd September 2015
Being trafficked into the UK. Noreen was born to a poor family in Pakistan. She went on to work as a domestic… read more