Chair's Statement
I became Chair of Eaves in May 2015. I was faced with a substantial funding deficit of more than £700K, coupled with a depleting reserves position and weak fundraising pipeline. Together with the Board of Trustees, I therefore took the very difficult decision on the 30th September 2015 to close down Eaves. This decision allowed me to oversee and conduct a structured closure, giving priority to informing donors and safeguarding services for our beneficiaries – transferring services to other organisations where possible. Specifically,
Lea, our exiting prostitution service now resides with Nia.
Lilith, our advocacy, campaign and research programme and no recourse expertise also resides with Nia and has received additional funding from the Lankelly Chase Foundation.
The Beth Centre will continue
Unfortunately it has not been possible to safeguard the Trio/Lifeskillsproject
Unfortunately, it has not been possible to safeguard Poppy. All service users have been signposted to other service providers so that their support needs can continue to be met. We are still looking at options to establish Poppy as its own legal entity.
Our success stories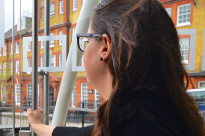 2nd September 2015
Prostitution and survival. Nina had been involved in prostitution from a very young age. She had been finding… read more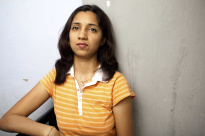 2nd September 2015
Being trafficked into the UK. Noreen was born to a poor family in Pakistan. She went on to work as a domestic… read more