A betrayal of women's human rights: Amnesty condemned by charity specialising in supporting trafficked women and women exiting prostitution
"Eaves is dismayed by Amnesty's misguided decision to legitimise and normalise the pimps, buyers, managers, exploiters and facilitators of prostitution today, " said Denise Marshall, former CEO and Ambassador of the charity best known for its work supporting trafficked and prostituted women. "It is a betrayal of women's rights, an entirely defeatist position and a huge poverty of aspiration".
Eaves, a secular and rights based charity that supports women survivors of violence, has always supported the decriminalisation of women selling sex. Eaves is of the view that prostitution is not work like any other, is inherently dangerous to those in it and harmful to wider society and to respectful, equal human relations. Eaves is a supporter of the Nordic model whereby women in prostitution are not criminalised and are helped to access support services but buyers, pimps and facilitators are penalised.
Experience has shown that decriminalisation of the entire industry and also legalisation lead to increases in prostitution, trafficking and related crime and does not reduce harm or violence experienced by women in prostitution.
"We would expect a campaigning, visionary, aspirational and transformative organisation seeking to improve life and rights such as Amnesty purports to be – to be exploring ways to hold states to account to ensure that women have other options than prostitution, " Ms Marshall continued.
"This means focusing on women and girls' equal access to education, employment, financial independence and freedom of movement. It means focusing on ensuring that women wishing to exit prostitution have access to appropriate, specialist support and viable alternatives. It means challenging the fundamental inequality, power imbalance and discrimination inherent in prostitution".
"Amnesty's position, not only will fall short of its purported aim to improve women in prostitution's safety but lets governments off the hook for enforcing women's rights and equality. It sends a message to men and boys that they are entitled to buy access to often marginalised, poor and abused women's bodies".
Spokesperson Heather Harvey
Tel: 020 7840 7130
Our success stories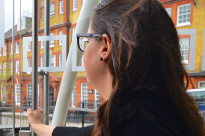 2nd September 2015
Prostitution and survival. Nina had been involved in prostitution from a very young age. She had been finding… read more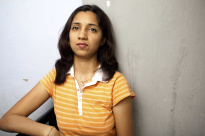 2nd September 2015
Being trafficked into the UK. Noreen was born to a poor family in Pakistan. She went on to work as a domestic… read more