Current funders
Our current trust, foundation and statutory funders include:
Comic Relief
European Integration Fund
Funderbirds
Halo Initiative
Hedge Funds Care UK
Home Office
Goldsmiths Company
Lambeth Council
Lankelly Chase Foundation
London Councils
Man Group Charitable Trust
Margaret Hayman Charitable Trust
Mayor's Office for Policing and Crime
Peter Minet Trust
Keep on Smiling – South London and Maudsley

NHS

FT Members' Council
The Reed Foundation
Trust for London
Unbound Philanthropy
United Nations
Walcot Foundation
Eaves is a member of LankellyChase's Promoting Change Network. This brings together outstanding organisations across the country engaged in activity that puts LankellyChase's Theory of Change into action.
Members were selected from nearly 600 respondents to a call for applications in autumn 2012. They are working to shine a light on hidden aspects of the experience of people facing severe and multiple disadvantage, shift commissioning practices, find new ways to give power to service users and provide excellent, person-centred, transformative services. Network members are committed to making common cause with each other and with LankellyChase to lever wider change for people facing severe and multiple disadvantage.
23rd October 2014
"Read our newsletter for all the latest updates about Eaves!": Latest edition read more
Our success stories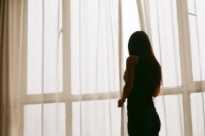 29th August 2014
"Dear Eaves, I want to thank your organisation from my heart as you support and help people who really need… read more