Trusts, foundations and statutory funders
The support we receive from charitable trusts, foundations and statutory funders has enabled Eaves to provide our services for free to the most vulnerable, disenfranchised members of society.
This includes:
Support and advocacy for women who have experienced any form of violence, including women who have no recourse to public funds and women trafficked into prostitution in the UK;
Emergency grants for women in crisis;
Specialist counselling;
Advice on women's rights, including benefits, housing and legal advice;
Peer support to reduce isolation and share experiences;
Access to training, education and employment opportunities; and
Accommodation.
Your support has also enabled us to carry out crucial research, campaigning and lobbying.
Current trust, foundation and statutory funders
What we can offer funders
We work closely with funders to provide tailored reports on our work. We are also able to arrange meetings with project staff, and can acknowledge supporters in our annual accounts and on our website if requested.
To find out more contact Eaves' Trusts & Statutory Fundraiser Adam Matich at [email protected] or 020 7840 7105.
23rd October 2014
"Read our newsletter for all the latest updates about Eaves!": Latest edition read more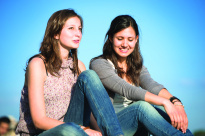 29th August 2014
From volunteering to mountaineering we would love you to get involved! read more
Our success stories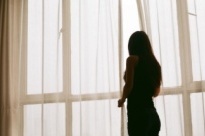 29th August 2014
"Dear Eaves, I want to thank your organisation from my heart as you support and help people who really need… read more