Calling all Students!
Do you want to support women who have experienced violence, work on issues that affect our society and gain some valuable experience?
We have set up a Student Ambassador Scheme that enables students to get involved with Eaves at your university. Your role is to increase awareness and raise vital funds for Eaves whilst having a valuable and rewarding experience. This is a unique opportunity for you to work directly on women's issues with a leading women's charity.
How widespread is violence against women in universities?
In 2010, National Union of Students (NUS) conducted a survey 'Hidden Marks' in which they reported that one in seven female students had experienced a serious physical or sexual assault during their time as a student. One in ten victims of serious sexual assault was given alcohol or drugs against their will before the attack. These findings are shocking but they are happening in universities across the country. This student blogger's description of her traumatic experience of domestic violence whilst studying. shows the extent of violence against women whilst also revealing the lack of support for women who are in these situations. Violence against women and girls is affecting students across the board so we want to support the student body to raise the issue loud and clea
With our support you will have the opportunity do as many of the following as you choose:
Run one large scale event or several smaller scale events
Your event could be anything from a debates, panel discussions with guest speakers, film screenings, pub quizzes, protests and more.
Involve your Society
This is a great thing to do, both for Eaves and your own experience. You can either involve a society you are already part of or start your own Eaves one.Through a society you can raise awareness around trafficking and violence towards women, get involved in campaigns, and organise events!
Sponsored Challenges
Lead a team to take part in an amazing sponsored challenge both in the UK and internationally. This includes fun runs, 10K runs, half marathons, sky dives and incredible life-changing experiences abroad such as trekking in Vietnam or cycling to Paris. You can also organise your own unique event.
Get involved
We've put together a Student Ambassador Pack with lots of information about how you can become an Eaves Student Ambassador, including what we will expect from you and what you can expect from us. We're here to support you every step of the way.
If you do decide to become a Student Ambassador we will give you promotional material and information that will help you along such as prepared presentations, leaflets, fundraising packs, and donation envelopes.
Please get in touch with us at [email protected] and we can get started!
Please note that we are no longer taking on places for the opening evening on 26th March. But please do get in touch as we'd still love to meet you at another time!
23rd October 2014
"Read our newsletter for all the latest updates about Eaves!": Latest edition read more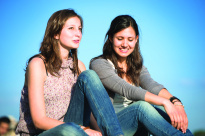 29th August 2014
From volunteering to mountaineering we would love you to get involved! read more
Our success stories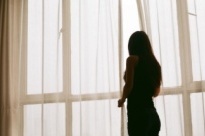 29th August 2014
"Dear Eaves, I want to thank your organisation from my heart as you support and help people who really need… read more