Royal Parks Half Marathon 2014
When: 12th October 2014
Where: London
Distance: 13.1 mile
Registration Fee: £30
Minimum sponsorship: £350
This stunning 13.1 mile route takes in the capital's world-famous landmarks on closed roads – Buckingham Palace, London Eye, Houses of Parliament and the Royal Albert Hall – and four of London's eight Royal Parks – Hyde Park, The Green Park, St James's Park and Kensington Gardens.
Supporting you throughout the race 40,000 spectators and supporters will be cheering you on and willing you to get to the finish line.
Renowned for its carnival atmosphere, race day also features a scrumptious Food & Fitness Festival for the spectators, supporters and runners to enjoy.
Watch 2013's race!
How we support you
We pride ourselves in giving you as much support as possible so you can reach and go over your fundraising target. We'll provide you with:
a fundraising pack with plenty of tips and ideas on how to raise your sponsorship
an Eaves running vest for you to wear on the day
lots of support in the run up to the day itself
information about Eaves so you know exactly what you are raising money for
How to sign up
Complete this application form and send us it to us via post or email and we will get in touch with you with more information!
9th June 2014
We would like to say a heartfelt thank you for your donation. We will hold onto it for six months before we a… read more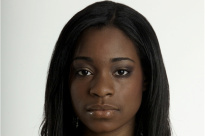 10th April 2014
We would like to tell you that their journey to justice is a straightforward one. We can't. For a woman who… read more
Our success stories
3rd May 2012
Molly* says… "When I was 38, I was raped and beaten by my boyfriend. He turned my life upside down and it… read more