Remembering Eaves in your Will
We understand that providing for your loved ones is the first priority when making a Will, but many people also choose to leave something to a cause that is close to their heart.
Leaving a gift to Eaves in your Will (a legacy) is a very special way to help vulnerable women and children in England and Wales. Your gift will help to ensure our future, so that we can continue to support vulnerable women who have experienced violence for years to come.
Leaving a gift in your Will to Eaves is also totally free from Inheritance Tax. The value of your estate is reduced by a legacy donation meaning that it could remove or reduce the tax payable on your estate, leaving more for loved ones.
Please call Maithreyi Rajeshkumar at 020 7840 7104, or email [email protected] to receive more information about leaving a legacy to Eaves
How your legacy donation could help transform lives:
£300 could pay for accommodation and subsistence for a victim fleeing violence and their children for one week
£1,820 could pay for counselling services for one year so a woman can begin to overcome the trauma she has experienced
£10,000 could provide a woman and her children with support, accommodation, interpreting, one-to-one legal advice, counselling and access to education for six months
23rd October 2014
"Read our newsletter for all the latest updates about Eaves!": Latest edition read more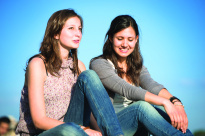 29th August 2014
From volunteering to mountaineering we would love you to get involved! read more
Our success stories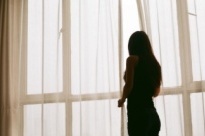 29th August 2014
"Dear Eaves, I want to thank your organisation from my heart as you support and help people who really need… read more