Introducing a new, fun way to raise funds for Eaves
BACA is a new jewellery brand that strives to make a real difference – every item sold helps to support victims of sexual abuse and human trafficking. From sourcing the gems to designing and handcrafting each piece, BACA jewellery ensures every step of the process reflects its high ethical, social and economically sustainable standards.
The two collections Maiti Nepal and Eden Ministry are made exclusively by victims of human trafficking who receive treatment and a safe environment, as well as training and employment in the jewellery making industry.
If you would like to offer your support to Eaves, you could host a BACA jewellery party where you invite your friends and allow BACA to exhibit and offer its jewellery for sale. It's sure to be a really great evening and 30% of the turnover will support Eaves' work with victims of trafficking.
For further information, please contact Kevin Ackermann at BACA: [email protected]
*These jewellery parties will not be run or insured by Eaves. Please get in touch with BACA directly to arrange.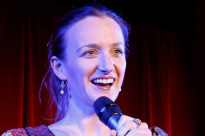 28th June 2013
Kate Smurthwaite – stand-up comedian and political activist – is hosting three nights of comedy in London… read more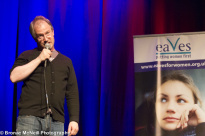 7th June 2013
Thank you to all the comedians who gave their time for free on Tuesday the 4th June Stand Up for Women. The e… read more
Our success stories
3rd May 2012
Molly* says… "When I was 38, I was raped and beaten by my boyfriend. He turned my life upside down and it… read more