Individual and community supporters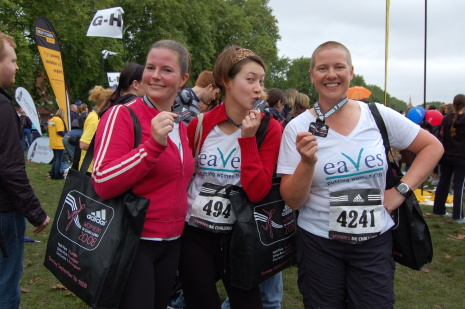 The money you give makes a real difference. Your support ensures that we can continue working to combat all aspects of violence against women through accommodation, support services, research, education and lobbying.
Fundraising for Eaves does not need to be fancy, big or super creative; it just needs to raise money to help some of the most vulnerable individuals in society. The ideas are endless, from holding a bake sale, auction or a raffle, to car washing, plays and performances, sponsored sporting events and even trekking in Peru!
You can take part in exciting challenges abroad such as the London to Paris Cycle or for those who want to go further afield you can join DoitforCharity.com and raise money for Eaves whilst on an organised trek in the Sahara, Kilimanjaro or Vietnam!
If you fancy something equally exciting a little closer to home there are skydives, free-falling and parachuting in the UK.
For a list of exciting sponsored challenges you could take part in for Eaves click here
Eaves also has some places in the 10K Run to the Beat. A unique music running event with motivational tunes to get you to the finish line! Find out more here.
We love to hear about your fundraising activities and put them in our donor news to inspire others to fundraise for Eaves too! Please send us your stories and photos
Download our fundraising pack below for more ideas and tips on fundraising for Eaves. For more information please contact Maithreyi Rajeshkumar [email protected]
Download our fundraising pack for lots of ways to fundraise for Eaves Come to an Eaves event See latest fundraising news Stay up-to-date with Eaves' work
23rd October 2014
"Read our newsletter for all the latest updates about Eaves!": Latest edition read more
29th August 2014
From volunteering to mountaineering we would love you to get involved! read more
Our success stories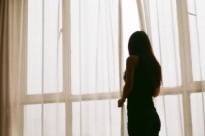 29th August 2014
"Dear Eaves, I want to thank your organisation from my heart as you support and help people who really need… read more