How we use your donations
Much of the work we do at Eaves would not be possible without the help of our donors. Eaves runs a number of projects, both in London and nationwide, aimed at empowering and supporting women in vulnerable situations to rebuild their lives. Your contributions are vital to our work and make a real difference to the lives of the vulnerable women and children whom we support.
Why we need your donations
We support hundreds of women every year. Given the economic situation and the cuts being made to the women's sector, we are more reliant then ever on the support of our donors.
Where your money goes
Your money is used in a variety of ways, including accommodation, support, workshops or children's activities. Read more.
Ebony*, an ex-Poppy Project service user said, "I cannot thank Eaves enough for all the help they have given me. I will remember their good deeds for the rest of my life". We want to thank you, our donors for enabling us to help Ebony and others like her.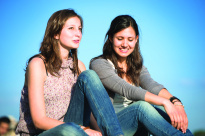 29th August 2014
From volunteering to mountaineering we would love you to get involved! read more
9th June 2014
We would like to say a heartfelt thank you for your donation. We will hold onto it for six months before we a… read more
Our success stories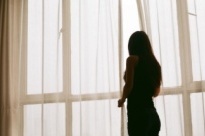 29th August 2014
"Dear Eaves, I want to thank your organisation from my heart as you support and help people who really need… read more