Company Payroll Giving Schemes or Give As You Earn (GAYE)
You can make a donation to Eaves straight from your salary, before you pay tax. The benefit for you is that because it comes out before you pay tax, you only pay 80p for every £1 donated. So a £10 donation to Eaves will only cost you £8. If you are a higher rate tax payer, a donation to Eaves will cost you even less.
Talk to your payroll department to see if you can contribute to charity via GAYE and the tax man will meet part of your donation. Visit www.payrollgivingcentre.org.uk or www.cafonline.org to find out more.
23rd October 2014
"Read our newsletter for all the latest updates about Eaves!": Latest edition read more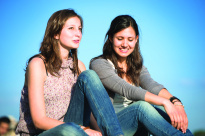 29th August 2014
From volunteering to mountaineering we would love you to get involved! read more
Our success stories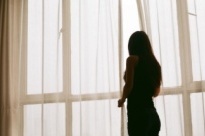 29th August 2014
"Dear Eaves, I want to thank your organisation from my heart as you support and help people who really need… read more