Affiliation scheme
Government cuts are seriously harming the voluntary sector and the women's sector in particular. We are seeing services being closed down and less money being invested into quality services, which means that vulnerable individuals have fewer places to turn for help and existing services are in more demand than ever. It's obvious that if the proper support is provided at the right time, women are able to take control of their lives more quickly and become independent, active members of society, saving a great deal of money in the long run.
In response to the cuts, Eaves has launched an Affiliation Scheme for Trade Unions.
By joining Eaves' Affiliation Scheme, Unions will play a significant role in helping to offset some of the funding cuts that we have experienced. We've had to streamline and relocate some of our services, but this hasn't changed our commitment to quality.
Download an Affiliation Scheme application form.
How much does it cost and what do we get?
Affiliation costs £250 for national membership, £95 for regional or branch membership and £20 for individuals.
Affiliated members will receive a copy of Eaves' annual report, a six-monthly review of Eaves' services, and quarterly copies of Eaves' Donor Newsletter.
By affiliating with Eaves, you can help our frontline services to continue supporting vulnerable women, and our expert research and campaigning work to continue tackling violence against women.
For more information please contact Eaves' Fundraising team at [email protected] or on 020 7735 2062.
23rd October 2014
"Read our newsletter for all the latest updates about Eaves!": Latest edition read more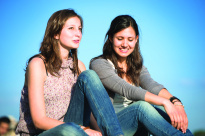 29th August 2014
From volunteering to mountaineering we would love you to get involved! read more
Our success stories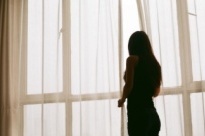 29th August 2014
"Dear Eaves, I want to thank your organisation from my heart as you support and help people who really need… read more