Women in Crisis
Trafficking - Noreen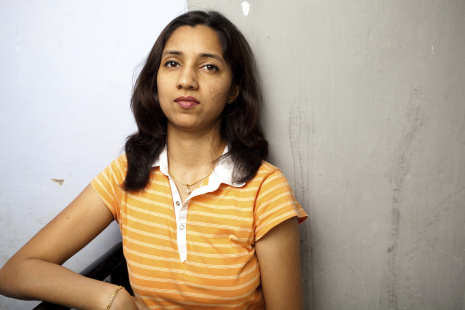 Being trafficked into the UK.
Noreen was born to a poor family in Pakistan. She went on to work as a domestic worker in Lahore when she was 15 and her wages were paid to her mother. She continued to work for the same family for two years, until they informed her that they would be moving abroad. Noreen grew fearful that she would be unemployed. She asked the family to take her with them so she could continue supporting her mother and they agreed.
Exploitation
Noreen arrived in the UK where she continued to work as a domestic servant. Noreen never received any of her wages, though she was told that money was being sent to her mother in Pakistan. She slept on a mattress on the floor of her employer's spare room. After about a year, Noreen went on to work as a nanny for her employer's son.
During her time working for the family, Noreen was informed by her employer's wife that she had no legal right to live in the UK and, if she went outside the home, the police would arrest her. Noreen had no knowledge of immigration law and believed this to be true. Noreen became very fearful of the police due to this and her past experiences with the police force in Pakistan. From this point Noreen was afraid to leave the house, even to accompany the children somewhere.
Noreen's escape
Noreen first came to the attention of the authorities when a member of the public reported to the police that a woman from Pakistan had been trafficked and was being exploited as a domestic servant. Noreen was distraught when the police came as she thought that they were men who may hurt her. The police questioned Noreen about her situation. Noreen was very confused, frightened and anxious. She cooperated with the police as best she could but did not want to get any of the family in trouble, as she feared the consequences for her own family in Pakistan.
Moving on
When Noreen was referred to Eaves' Poppy Project in 2009 she was in a real state of distress. We housed her in one of our safe houses and supported her to access a GP and counselling, as she had serious physical and mental health problems. Noreen was also supported through the legal process to regulate her immigration status. Eaves has now been supporting Noreen for over five years, advocating to secure permanent housing, organising volunteers to paint her new flat and securing grants for furniture. She has taken great pride in the decoration of her new property having found many second hand items herself, laid her own hall flooring, and restored other goods which have truly made her house a home.
For women like Noreen, leaving their traffickers and rebuilding their lives is so much more complicated than just walking out of the front door. They need long-term, quality support which can address their many complex needs.
Halt the crisis and donate now
Names and images and have been changed to ensure anonymity
Women in Crisis – Sexual Exploitation Women in Crisis – Destitution
Our success stories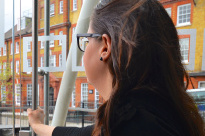 2nd September 2015
Prostitution and survival. Nina had been involved in prostitution from a very young age. She had been finding… read more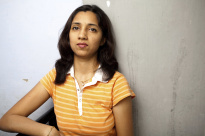 2nd September 2015
Being trafficked into the UK. Noreen was born to a poor family in Pakistan. She went on to work as a domestic… read more