Women in Crisis
Destitution - Celine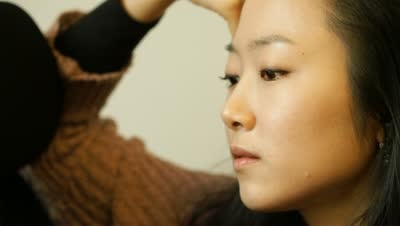 Abuse and destitution.
Lynne, support worker, tells us how Celine was supported.
When I first met Celine, she was desperately unhappy and quite obviously traumatised. I remember during our first meeting, she found it difficult to concentrate and repeated that she wanted to live in peace with her son, who was two years old at the time. She had fled her partner following ongoing sexual abuse from him and her child was from this relationship. Celine had no access to welfare benefits or public housing support as she was subject to the no recourse to public funds (NRPF) visa condition.
Living in uncertainty
She was being housed in a domestic violence refuge, which has since been closed. She had been there for almost two years, not having anywhere else to go. She quite frequently was left with none of the basics she needed to look after her son and her living conditions were appalling. I remember how distressed she was because she was not able to provide for her son and how she wanted to work, wanted to make life better for them both. She was bi-lingual and had a law degree, yet she had been made dependent, made to feel stupid and lacked any confidence in her own abilities.
Added to this, she was diagnosed with post traumatic stress disorder (PTSD). Her care coordinator and health visitor had expressed concern about her mental health due to her current living circumstances. Celine had been raped previously and had experienced torture in her country of origin.
Moving on
The first part of the advocacy I provided was to negotiate for Celine and her son to be moved into more suitable accommodation. This had to be in an area that was familiar to her and remained close to her health visitor and care coordinator. I then advocated for social services to continue to pay for this accommodation, when they were thinking of closing her case. Finally I supported her to negotiate a payment for her immigration application, which should have been completed when she left her partner.
Throughout this time Eaves was able to support her with donations, clothes, food vouchers, food hampers and applications for various grants so that she could live a better quality life and support her child. Sometimes I am stunned by how grateful a person can be; being able to give Celine toiletries and little extras made such a difference to her life. I think it reduced her isolation, knowing that there are people who care, knowing that people donate gifts and clothes for the benefit of others. Celine also attended our various workshops and came to regular support sessions with us. Celine was eventually granted indefinite leave to remain with access to public funds and has more stable and suitable accommodation.
When I first met Celine, she felt incredibly low and alone. More and more women like Celine are at crisis point. Help us reach them.
Halt the crisis and donate now
Names and images and have been changed to ensure anonymity
Women in Crisis – Trafficking Women in Crisis – Sexual Exploitation
Our success stories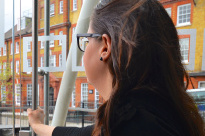 2nd September 2015
Prostitution and survival. Nina had been involved in prostitution from a very young age. She had been finding… read more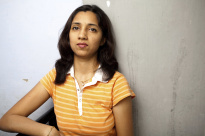 2nd September 2015
Being trafficked into the UK. Noreen was born to a poor family in Pakistan. She went on to work as a domestic… read more