Sylvia, 47 from Uganda
My name is Sylvia and I used to work as a school teacher in Uganda.*
For over 14 years my husband abused me. I tried to escape many times, moving to different parts of Uganda with my son, hoping he would leave us in peace. But each time he would find me and then beat and rape me. I realised I could not keep myself or my son safe if we stayed in the country. A friend told me that I could work for his friend's company in the UK for six months and that my son could join me once the cost of my travel was paid back. I flew to the UK with high hopes for both me and my son.
When I arrived, I was immediately taken to a house in Manchester and locked in a room with another girl. We were raped, beaten and forced into prostitution. Each day as many as 10 men would rape me. While I and other trafficked women were being abused, we would be filmed and photographed. I was given just one meal a day and was not allowed any contact with my son.After four months I finally managed to escape but I was so scared that I did not dare speak to any authorities and went into hiding.
After many months, with the support of some new friends I made at church, I finally got the courage to get help and claim asylum. When I went to the Home Office they immediately sent me to Yarl's Wood Immigration Centre. I was terrified that I would be sent back to Uganda as I had received death threats from both my husband and traffickers. It was at the centre I came across Eaves' Poppy Project. It took some time to trust the Poppy Worker, especially to tell her what I had been through. I felt ashamed. After a while though, I began to confide in her.
The Poppy Worker managed to get me released from the detention centre and prevented me from being sent to Uganda. The relief I felt about not being sent back was immense. I am now living with friends I met through church and because of the work of Poppy I am receiving some financial help. They have also made sure that I can see a female GP and counsellor who I can trust and feel safe with, so that I can start to move forward. I am now looking at how I can work legally in the UK and know that with support from Poppy I can begin to rebuild my life.
8th April 2015
We are delighted to announce that our Exiting Prostitution Good Practice training is now accredited by Open C… read more
25th February 2015
Who benefits if we backtrack on human rights? The only beneficiaries of such a move, as we see it, are the go… read more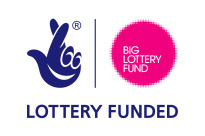 17th February 2015
Eaves' London Exiting Advocacy (LEA) Project was awarded £491,825 of National Lottery funding today. LEA h… read more