Thank You
A letter of thanks for a woman supported by Eaves' Poppy Project
"Dear Eaves,
I want to thank your organisation from my heart as you support and help people who really need help. I want to say that I can remember very well where I have been and where I am now; I was homeless with no money and no psychological support and these are things that are so important for me and my health.
Before I was feeling so lost and alone without anyone around me and you were there to support me and you were like more than family to me. You were like a sun putting light on my life. You have done that for me so that I can move forward.
You gave me support to get accommodation, education, you gave me practical and emotional support and most importantly for me access to a psychologist and a physiotherapist. A special thank you to my support worker in Eaves' Poppy Project for helping me step by step.
My sincere thanks,
Ann"
25th November 2014
25 November is designated as the UN day for the elimination of violence against women. But what is the signif… read more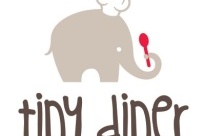 5th November 2014
Who are we? Tiny Diner is a start-up passionate about two things: fresh and organic baby food, and the social… read more
31st October 2014
7 October US (Detroit) Shooting: 1 dead, 5 injured, 2 critically 22 October Canada (Ottawa) Shooting: 2 dead … read more