Current research
Lambeth Council Research
We have been commissioned by Lambeth Council to conduct a research study to assess the impact of Lambeth's prostitution strategy. As part of this research we are gathering information on men's patterns of paying for sex in the borough.
Please only respond to this survey if you are a man who lives or works in the borough of Lambeth. We are interested in hearing from men who buy sex, and men who do not.
This survey is completely anonymous.
https://www.surveymonkey.com/s/798RK9F
Beyond Irregularity
Eaves is currently a partner in the "Beyond Irregularity" research that the Institute for Public Policy Research (IPPR) is leading on in collaboration with international partners. The project is focused on three case studies. Each case study will address some of the common misconceptions about irregular migration and trafficking, enhance our understanding of the complex individual motivations to migrate, and help formulate innovative policies that go beyond traditional security responses such as border controls and policing.
Case study one: Victims of trafficking – Nigerians in the UK.
Case study two: Irregular migrants from sub-Saharan Africa in transit in Morocco
Case study three: Returnee irregular migrants in Nigeria and Morocco
Eaves conducted research for case study one and gathered detailed evidence on the methods and routes used by traffickers to transport individuals from Nigeria to the UK. This involved interviewing and providing outreach support to 40 Nigerian victims of trafficking. Eaves also provided analysis and feedback for the briefing paper, the final report (published later this year) and in collaboration with the Nigerian partner, supported the design and delivery for an anti-trafficking campaign in Nigeria.
More details about the research programme including further information about case studies two and three can be found on the IPPR website
IPPR's partners for "Beyond Irregularity"
The Council for the Moroccan Community Abroad (CCME), Development Partners Resource Centre (DPRC), Eaves, Platform for International Cooperation on Undocumented Migrants (PICUM) and Sussex Centre for Migration Research at Sussex University.
The project is funded by the European Commission.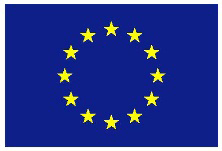 Mapping prostitution study
Eaves is currently working on a six-month mapping study into the prevalence of on- and off-street prostitution in London, including trafficking, funded by the Mayor's Office for Policing and Crime (formerly the Greater London Authority).
Results will be published in summer 2012.
Exiting prostitution report
Eaves and London South Bank University have been working on a joint research project, supported by the Big Lottery Fund, to assess the effectiveness of support services designed to help women who want to leave prostitution.
We did this through conducting over 150 interviews with women involved in, exiting or who had exited from prostitution (both on-street and off-street prostitution), including women trafficked into prostitution, in addition to interviewing professionals who work with women involved in prostitution and conducting community surveys.
The final report will be published later this year.