Eaves' annual report 2011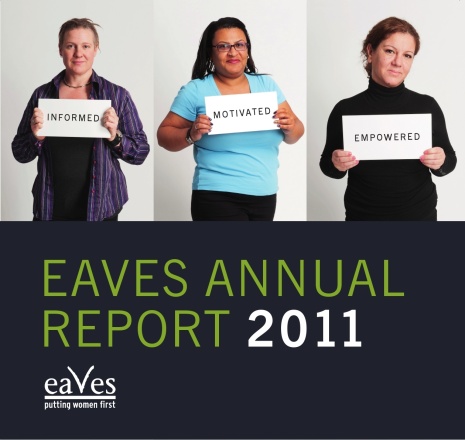 Eaves' annual report looks at the work that our projects have carried out over the course of 2011.
The report demonstrates how Eaves supports women who have experienced violence and what we are doing to end violence against women. The report also highlights how funders, supporters, donations and fundraising activities have enabled us to provide high-quality services for vulnerable women.
Download the report
Date: Sunday 1st April 2012